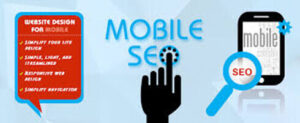 In previous article I wrote about some tips for SEO friendliness of your mobile design. I this article I will continue this issue and conclude it at the end.
Titles & Meta Descriptions
Yes, SEOs know the importance of action-driven titles and meta descriptions that include target keywords for websites. But what about the way they display on mobile?
Last May, Google increased mobile title tags to 78 characters — eight more than the recommended character count for desktop.
Meta descriptions should also be shorter for a truly enhanced mobile experience. Google also kept mobile meta description lengths to around 130 characters but has since increased the amount of meta description text shown on mobile. Regardless, keep things shorter than 130 characters because Google is known to truncate meta descriptions on mobile.
Simple Design With Clear CTAs
Due to screen sizes, simpler is better when it comes to mobile design. Don't try cramming too much onto a page or user experience will suffer, which goes against any positive SEO practices.
Make on-page content short and to the point, and don't forget to have clear CTAs such as easy-to-find and clickable contact info, including phone number and address. This allows visitors to easily engage, which can help smoothen the flow to conversions.
Also, shorten your menu items for mobile, which will help SEO efforts by allowing for easier navigation. You've likely seen it numerous times: If there are many menu and sub-menu items, users get confused and quickly lose interest. This usually leads to them quickly tapping out, which lessens your engagement time and in turn destroys SEO efforts.
Also, make sure all your contact forms are designed for mobile. This is a common mistake among many companies — even enterprise-level companies.
Make sure all contact forms use HTML5 input types, which will automatically register the correct keyboard for mobile browsers, which have various on-screen keyboards for various types of data.
Design for Big Fingers
Your mobile-first design should have touch screen navigation that is easily scrolled with fingers that are either too big or too small.
SEO PowerSuite. FREE SEO Tools That Deliver Results.
Easy-to-use. Effective. Reliable. Improve your website rankings with SEO PowerSuite.
Think about the size of a thumb and index finger, and make sure your mobile design caters to all for a smoother UX.
The smoother the UX, the more engagement, which means the better the SEO.
Conclusion
As mobile continues its natural trend towards more users over desktop, having a mobile-first design with SEO at the forefront is imperative to success.
Algorithms are constantly changing to provide a better user experience for mobile users and rewarding sites that have an SEO-friendly mobile design.
Start with the tips above and keep up-to-date on all search engine algorithm changes regarding mobile to remain proactive.