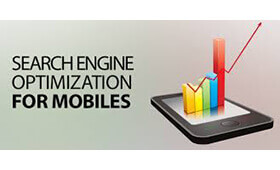 Mobile is continuing to grow, so how can you win in mobile search this coming year?
The growth of mobile has become undeniable. The Google mobile-friendly algorithm update set off a firestorm of activity as sites struggled at the last minute to ensure that their pages were compatible with mobile.
In 2017, sites will need to transition their mindsets from being just mobile-compatible to being mobile-optimized.
Mobile now represents an impressive amount of online traffic. In 2015, it surpassed desktop for Google searches worldwide. The researches indicated that by Q3 of 2014, purchases made on mobile had nearly the same average order size as those made on desktop. People are using mobile for their day-to-day internet needs, from browsing to shopping.
For brands to cope with this shift, they must be optimized for people using their smartphones and other mobile devices.
The Importance Of Mobile In Modern Culture
The shift toward mobile will continue to strengthen as we head into 2017. Smartphones are expected to reach a huge part of the market penetration in the US, which means that your customers are going to increasingly use these devices to connect with their friends and learn about the brands with which they are considering doing business.
Not only is the smartphone market itself growing, but the popularity of using these devices to make purchases is also increasing tremendously.Customers are using their devices to make purchases whenever and wherever they might be.
The incredible mobile revolution has also begun to be reflected in ad spend. Many brands have begun to recognize the importance of mobile when it comes to connecting with customers.
The struggle that many are having, however, is understanding the difference between creating mobile-friendly websites and ads and optimizing them for what mobile consumers want to see and how they behave.
Behavior differs between desktop and mobile devices, and it is worth exploring these differences to better provide for consumers. Mobile optimization means more than taking a desktop-optimized site and strategy and making it fit onto a mobile screen