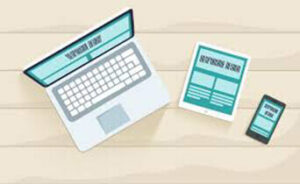 Don't rush into things for new websites; think like an SEO first, with the emphasis on an optimized mobile design.
To beat the competition, you must optimize your mobile design for SEO. What will this equate to? More visibility and longer engagement — two vital elements for successful conversions and ROI.
To begin, check out these five tips that will make sure your mobile design is SEO-friendly. These are essential for success, and are must-follows for any digital marketing agency helping companies optimize mobile design for SEO.
Beware of Pop-Ups
Pages that show intrusive interstitials provide a poor user experience, according to Google. This is why Google now penalizes businesses with mobile pop-ups, which was part of the January 10 algorithm update.
Due to the small size of mobile screens, search engines see these penalties as imperative to provide better UX for users. This should prompt you to limit the use of any pop-ups.
Some pop-ups, like age verification boxes and smaller banners that don't obscure a large part of the screen, are fine to run. But if a pop-up covers main content or is a standalone one that needs to be dismissed before content is displayed, this will have a drastic effect not only on UX but also on SEO.
Lightning Fast Page Speed
Every second is vital for your SEO.
Nobody wants slow loading times, especially on a mobile device. Many of these pages plagued by slow mobile speeds feature valuable content, but users move on quickly after stumbling on slow pages.
The quicker the mobile experience, the more engagement you'll receive. To begin with, analyze every image and every piece of JavaScript and CSS, and compress if needed. Compress larger images when possible; every byte counts on mobile when it comes to speed.
Also, utilize your cache for things that load constantly, such as a logo. When you cache a logo, you'll save precious download time, which increases the overall speed of your app.
A good rule of thumb is to set all static resources' cache lifetime once a week. As for other third-party resources like widgets and ads, cache lifetime should be set for one day.
And don't forget to minimize as many redirects as possible. These redirects create additional HTTP requests, which increase your page's load time. Google recommends sending users with mobile user agents to the mobile equivalent URL without intermediate redirects.
Remember also that lightning-fast page speeds on mobile help with conversion and customer satisfaction. The average mobile website load times for bounced sessions were about 2.5 seconds slower than non-bounced sessions, according to Think with Google.