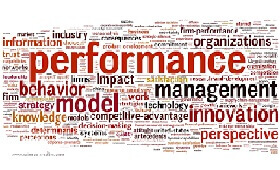 There is an enormous amount of data available for us about the keywords that people are typing in the search engines and it is important to be able to evaluate the different attributes of keywords before we decide whether or not to target one with our SEO strategy. There are three things you need to consider using your keywords Relevance, Search Volume and Competition.  Let's start with relevance.
The first thing you need to do when you are deciding whether a keyword is relevant to your business is to ask yourself one simple question: does the keyword you found accurately reflect the nature of the products and services you offer. If so, you have probably knelt it. The number one objective of a search engine is to find and deliver the most relevant content to its users for a given search term and the best way to understand your customers search behavior is to put yourself in their shoes. Remember the car example we looked at earlier in this chapter if you were in the market to buy a car how would you use a search engine? You probably would not go to Google and type the word car and then click search instead you would probably refine your search down to something very specific that narrows down what you are looking for maybe like used 2013 Toyota Camry. Now, if you are an organization that is selling 2013 used Toyota Camrys and you have a page on your website dedicated to them then that's a relevant keyword and the best part of our relevant keywords is that they are much more likely to drive conversion actions on your website than more generic ones.
The second item to look at is search volume while used 2013 Toyota Camry might be extremely relevant to your business and likely to lead to a sale it's not typed into search engine that often. Search volume is the number of the searches per month for a particular keyword and if you use a tool like the Google keyword planner it is represented as the average number of the searches for the last 12 months because this number is a rolling average seasonality and other trend patterns are not accounted for. So if your business is seasonal you want to take a look at the search volume trends feature in the keyword planner or even Google Trends when you are analyzing your keywords.
Now let's have a look at the competition and what we mean by that is essentially just how difficult is going to be for us to rank in front of our competition on a Search Engine results page. Unless you are introducing a new product or technology to the market and you are probably going to find content similar to yours already out there on the web and we can look at things like the number of pages about a given topic or authority in trust of the website competing with you back links to their sites and more. And there are some great paid tools out there than can help you really dig into some of these competitive metrics like Moz's keyword difficulty tool. Let's type in three varying levels of specificity here for this car theme. This tool makes it easy for us to see that tradeoff between volume and competition and we can even drill deeper analysis report to get a feel for the competitive aspects of the pages that are currently ranking for these terms.
This kind of analysis can give us a gut check and a realistic look at just what it would take for us to rank for a keyword that we are researching. But even without a paid tool like this one, one way to look at competition is by evaluating the keyword in the paid search with a cost per click markets. The number of the search advertisers actively bidding on a keyword can be a good proxy for just how difficult a keyword is going to be on the organic side and the Google keyword planner has a competition column that shows you this and while the interface gives you only low, medium or high ratings as a little trick if you download the list you'll actually get a much more accurate number on a zero to one scale for the competition metric. And don't forget to use the sort and filter function of Excel to find more of those long tails, less competitive and extremely relevant keywords. Let's tie it all together by going back to this example with respect to the three pillars of keyword research relevance, volume, and competition. We saw how terms like used 2013 Toyota Camry much more relevant to companies that are selling Toyota Camry than generic words like the car or used cars. And on the competition side, we also saw just how competitive these generic terms are.
We also saw clearly the tradeoff between the search volume against relevance and competition and hopefully you are now seeing that for many organizations finding lots and lots of these specific types of keywords that don't get a lot of search volume but are very relevant can be a solid strategy to guide their SEO efforts. Often if you add up all those relevant less competitive keywords together you'll find that you can be attracting lots and lots of highly relevant likely to convert visitors to your website. So let your competitors spend all of their budgets going after keywords car and used a car and let your keyword research be your guide as you balance how you to get as much relevant search volume as you possibly can with the least competition.