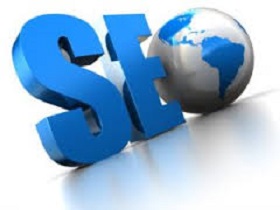 If you've followed SEO strategies you know one thing: SEO changes all the time. When it comes to local SEO, it's more important than ever that you optimize your on-site and off-site SEO strategies for clients and customers who may be searching for your local business. Local competition is heating up, and if you're not on top of your rankings, you can be sure your competitors will be.
In two consecutive articles I will explain four solid local SEO tactics you can use this year to help your business rank higher for local search terms.
Title and description tags are still important
Title and meta description tags are HTML elements that you can customize to reflect the content of your web page. The text of your title and description tags is displayed in search results. So they are an important part of SEO that you need to carefully craft.
Last year, Google increased the width of the main search results area to 600px. In light of this, the generally acceptable length for title tags is approximately 50 to 60 characters, and description tags can be approximately 160 to 200 characters. Take advantage of this space and use it wisely and make sure that your titles and descriptions aren't getting cut off in search results.
If you're not sure how your title and meta description tags will look or how many characters you can get away with, try using an emulator like the one from Yoast's SEO Plugin for WordPress.
Writing titles and descriptions is considered an art in the SEO world. In a sea of competing search results, if this text isn't unique, compelling and descriptive, then your click-through rate will suffer. Additionally, one extra word or character could cut off your text with the dreaded ellipses (…). This may not be a true tragedy, but it does look unprofessional, especially when it shows up in the middle of a sentence, making your title or description less impactful.
The lesson? This space is precious, and every character counts.
Remember, if your business shows up in the search results, you have one shot to get that person to click on your link. Don't blow it by wasting characters that won't help convince a searcher you're worth looking at.
Claim and optimize your Google My Business page:
GMB is considered a directory, but it's a giant one, so it deserves its own section. It's very important for local businesses to claim their Google My Business. It's free and can get you incredible exposure if you're optimized enough to show up in Google's local three-pack:
To claim your Google My Business page, visit google.com/business. There's a verification process you'll need to go through where Google will send a postcard with a PIN to your business's physical location. Then you'll simply log in and enter the PIN to verify your business.
This verification process is necessary because Google wants to confirm that your business is legitimate, and that you are actually the business owner. Please note that according to Google's terms of service, only the business owner can claim a GMB page.
The next step is to optimize your GMB listing with a solid description, categories, business hours and so on. You also want to make sure to upload your logo and photos of your business, products or services.
Fully populate each and every relevant section so that your listing is complete. If you're a service business and don't have a location customers or clients can visit, don't worry; you can choose to hide your physical address as you're setting up your Google My Business listing.